FEDERATION OF INDEPENDENT DETECTORISTS - The Federation of Independent Detectorist is one of the two main national metal detecting organizations in the UK  formed in 1983 as an alternative to the NCMD
GRID REFERENCE FINDER - Find a UK Grid Reference for any location by simply right-clicking on our map. Find a Postcode from or to a Grid Reference or find Latitude Longitude.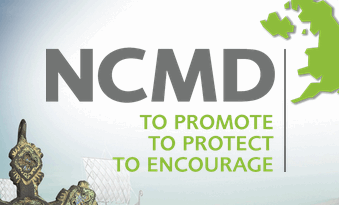 NATIONAL COUNCIL FOR METAL DETECTING - Here you will find information on clubs, membership, the Treasure Act, in fact everything you will need to know about the hobby and the National Council for Metal Detecting.
PORTABLE ANTIQUITIES SCHEME (PAS) - The Portable Antiquities Scheme is a DCMS funded project to encourage the voluntary recording of archaeological objects found by members of the public in England and Wales. Every year many thousands of objects are discovered, many of these by metal-detector users, but also by people whilst out walking, gardening or going about their daily work.
TEIGNBRIDGE ARCHAEOLOGICAL SOCIETY - We aim to highlight the local and district archaeology to draw attention to the community developments. The recent developments have hidden much of the local archaeology and we seek to make as much of our heritage available in one form or another, through the archaeology for future generations.
THE CROWN ESTATE (Foreshore Permits) - Online Permit Now Available click here Anyone wishing to go metal detecting on Crown Estate foreshore will require a permit.